"ReHome"?
By Barbara Bingham Deutscher, CPBT, CPBC
Harmony Animal Behavior
480-272-0533 Barb@HarmonyAnimalBehavior.com
 
"Men have forgotten this truth," said the fox. "But you must not forget it.
You become responsible, forever, for what you have tamed."
― Antoine de Saint-Exupéry, The Little Prince
Nobody can predict the twists and turns in life however we are responsible for the future of each being in our care. Whether you purchase or adopt an animal, that individual is at your mercy and deserves the time and effort it takes to ensure a proper environment in which they will thrive.
Behavior is a science. There are specific strategies that will help you and your pet succeed together. If you have questions about your animal's behavior/training – Harmony Animal Behavior is here to support you in developing a wonderful relationship with your animal(s).
Behavior is flexible. You and your animal can succeed together in your home even if the animal has just joined your family or has driven you crazy for years and regardless of their age - when you invest the necessary time and patience with consistent and clear use of smart strategies.
Allow the animal time to change their past behavior to a new way of behaving - be consistent and clear in your behavior so the animal can choose their behavior knowing what consequences s/he can expect.
Understand your role in the behavior change - you will need to know what you must do to affect a desirable change in the animal's behavior.
Think ahead to create success. Set up reasonable expectations of attention and interaction rather than reduce attention or disallow bad manners as normal life resumes.
Communicate with everyone who contacts your animal to keep the learning environment consistent.
Celebrate the little successes along the way in changing behavior and training new habits. Enjoy the journey and your animal will too.
Remember that the old behavior worked to get something important to your animal in the past or else s/he would have behaved differently.
BEHAVIOR is maintained by a desired consequence - work WITH your animal for a MUTUALLY beneficial relationship. Have fun together!
Giving an animal a thoughtful and loving home is incredibly rewarding for everyone!
I often know of birds in need of a knowledgeable and kind Forever home. Let me know if you are looking for a bird to work WITH and love.
Buddy – Triton Cockatoo (aka Boo)
Copper and Skittles – Sun-Day Conure and Green Cheeked Conure (These two chose to be a pair – implemented gradually over time. They MUST be kept together except in the unlikely event that observation tells us they decide otherwise.)
"No act of kindness, no matter how small, is ever wasted."
— Aesop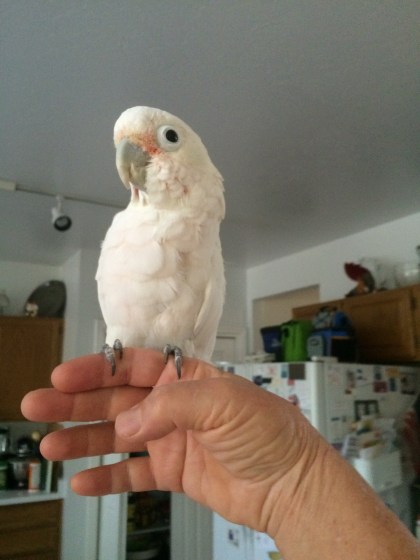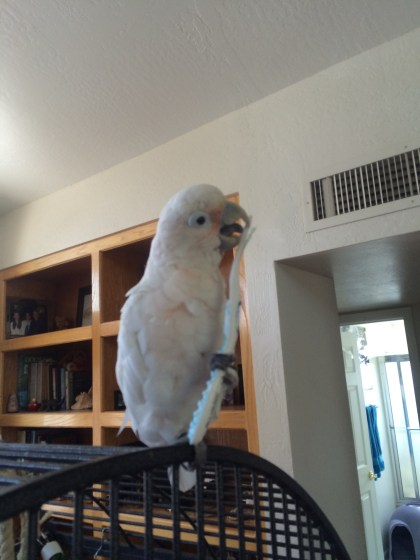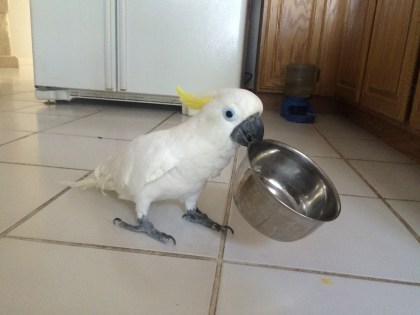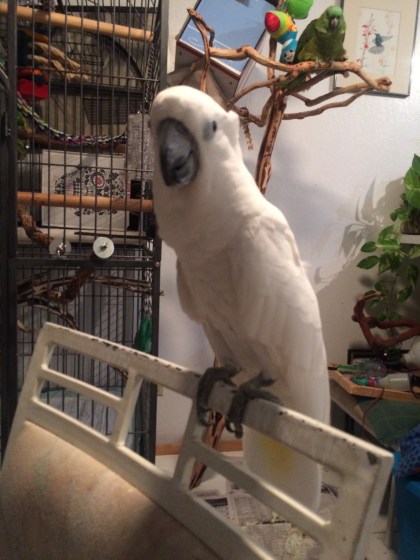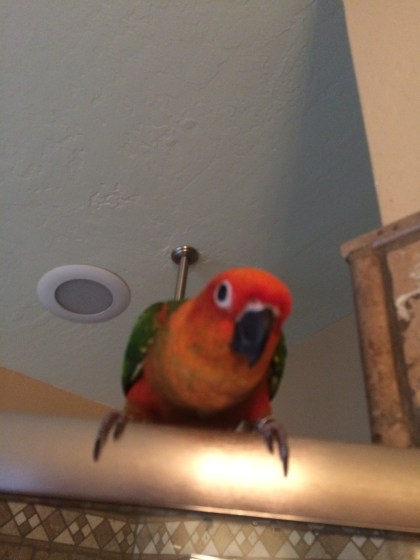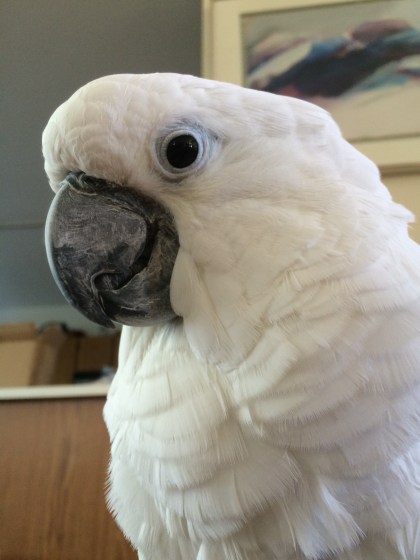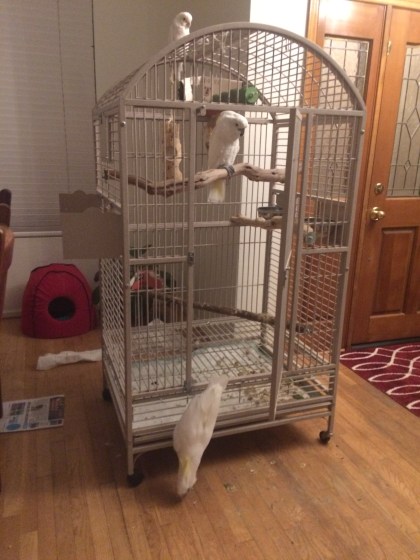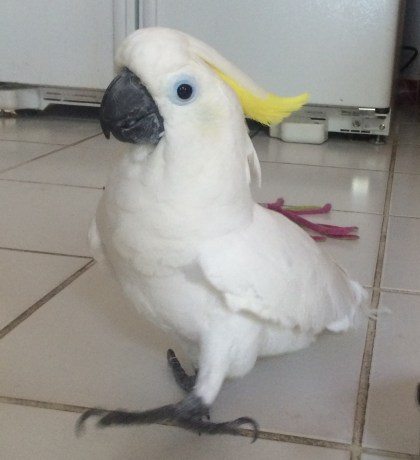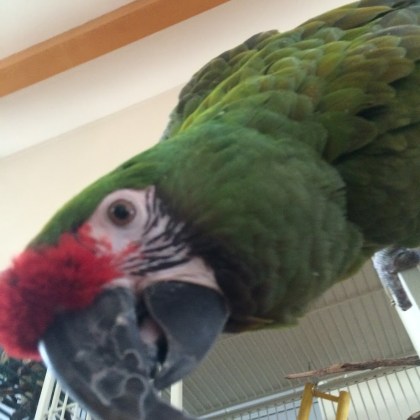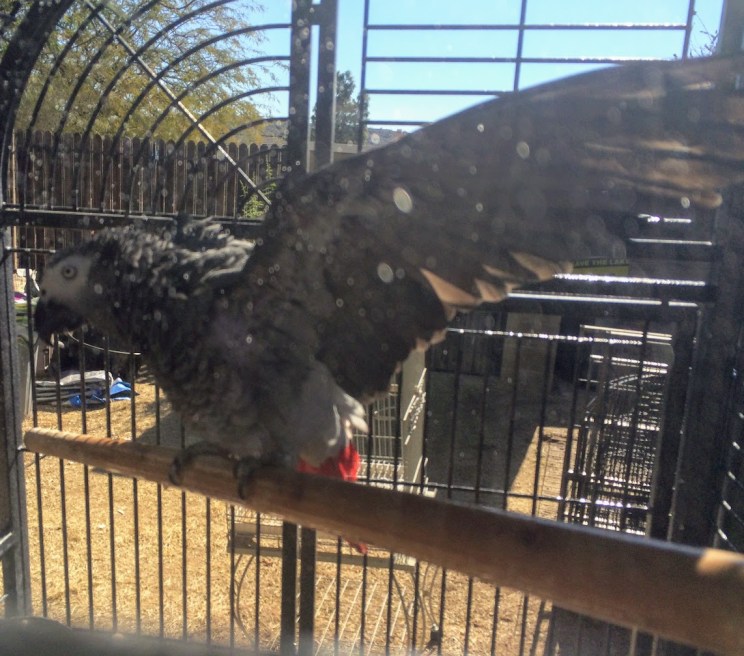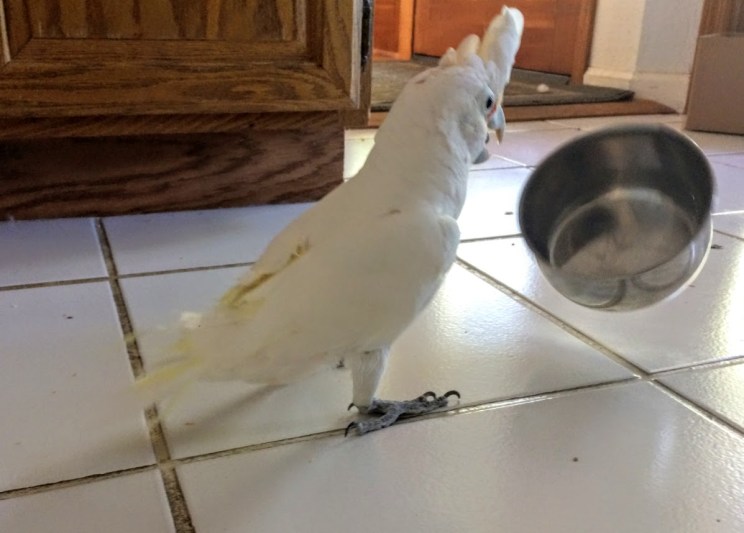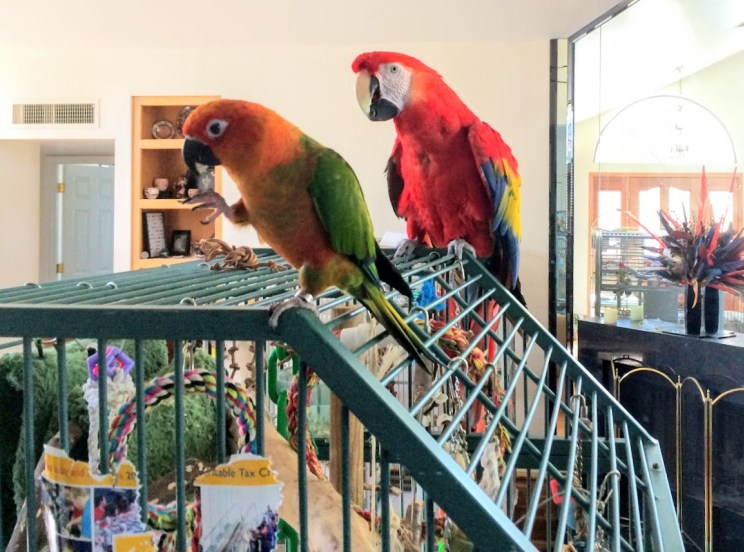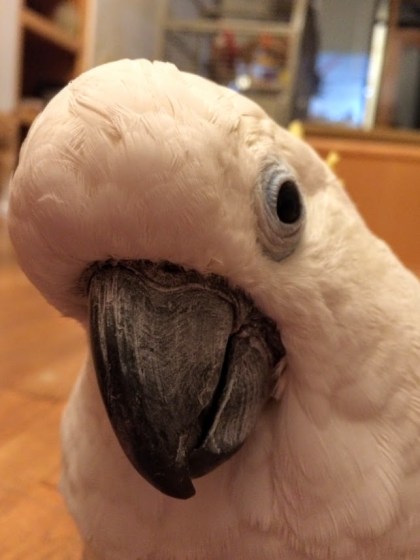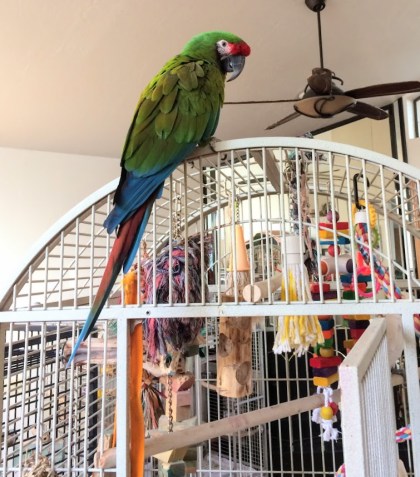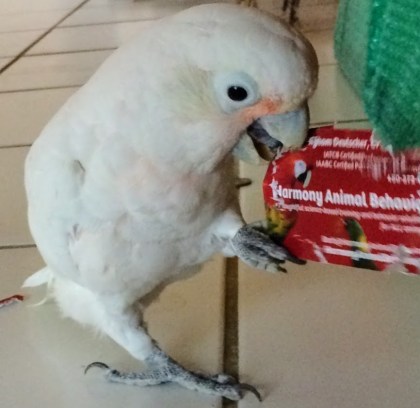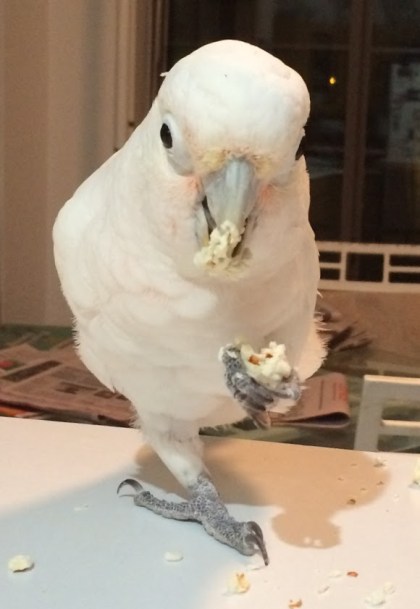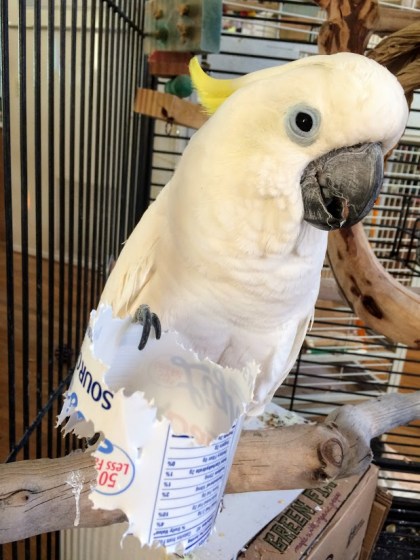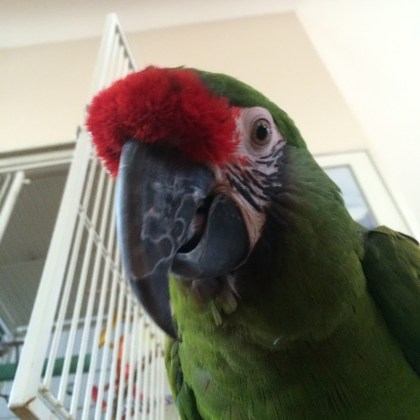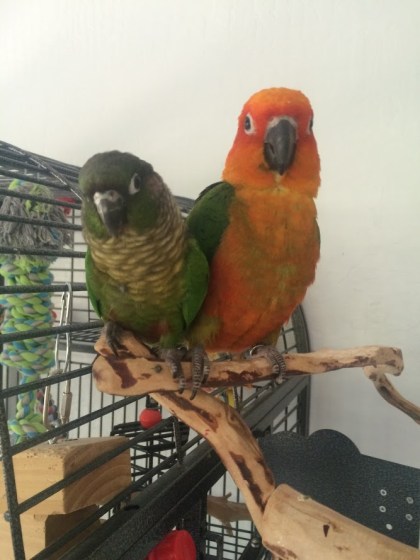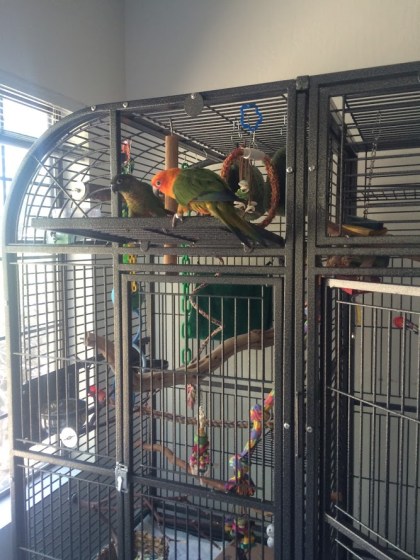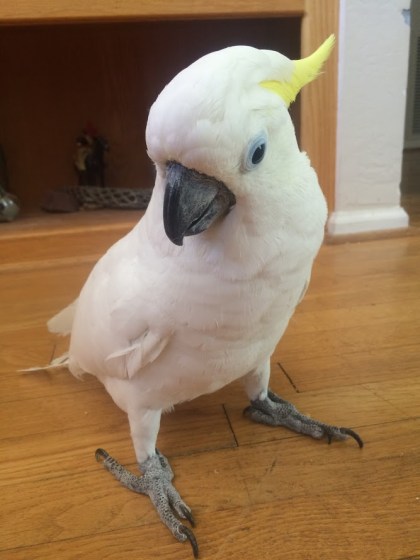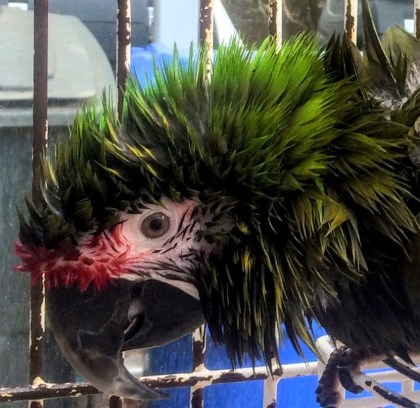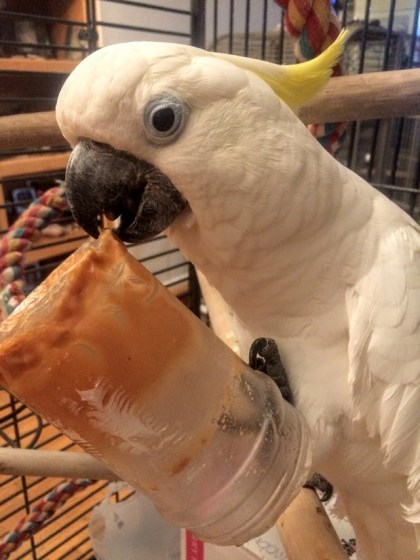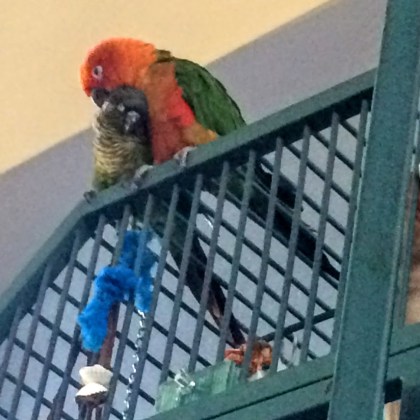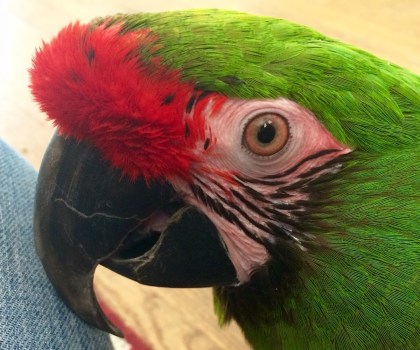 Bowie – Congo African Grey has joined Gina and Marcos in Tucson with their adorable Coconut the U2 (Umbrella Cockatoo)!!! :)
Jackson (Jax) – Umbrella Cockatoo – is settled in his wonderful new home with Teonna and Kevin! This is the environment Jax desired and deserves – mutual love!!! Lots of time and attention plus Jax is getting along very well with Triton Cockatoo, Rumor. Perfect!!! Congratulations Teonna and Kevin and family!
Rumor and Jackson had a fantastic three week road trip to Texas and back with Teonna and Kevin in their motorhome. AWESOME!!!
Jax's new mom "feeling blessed" with "My beautiful boys. Rumor is on my right hand and Jackson is on my left hand. Jackson is doing amazing and is adjusting to everyone. He is such a lover. And the boys play well together. Thank you Barbara for bringing Jackson into our family."
Mutual adoration between Jackson and his new dad! :)